Two similar geniuses don't exist: an interview about the search for potential and the development of modern children
Source: 4mama.ua
Every parent wants to raise a talented and self confident child. But the world along with children and talents is rapidly changing and demands are getting different too. Victoria Liamets talks about a new approach to child development.
Victoria Liamets. The head of the Future Education Center 3/7 in Kiev.
Victoria talks about the center, which is a franchise of an international chain of out-of-school education for children, working on basis of innovative Israeli technologies. We'll find out soon, what techologies are these.
Tell us about your center, is it only for children or adults are welcome too?
The Future Education Center 3/7 is a franchise for working with children. This work includes methods that are adapted for a children. The methods are safe and based on a game as a keystone. It really works, because children often do not even know what emotion is and how they can control their breath. Explaining in words is useless, they need to experience everything at first hand. Therefore, it took us several years to compile best practices that do work.
In practice, working with children involves teamwork, so we cooperate with parents either. Children 'break' behavior patterns of members of their adult inner circle. If we want to change something in children, we need to change it in their parents. Thus was found family Upgrade-tours to Europe and Asia. We travel to another country for a month and, on return, we become new people. Our tour includes many points: unique technologies, an unfamiliar environment and an opportunity to get to know each other better.
What inspired you to open the center? What practices lie at the heart of it?
For more than twenty years, the authors of the methods have created technologies for personal development. During this time, hundreds of unique methods for upgrading of thinking and emotions were created. In the course of time, the methods, that had already been available, were adapted to work with children.
My desire to open a center was arose out of the necessity to give the best education to my children and help them in their personal fulfilment. During the last 16 years I have been engaged in my own development. In the process of searching, I met Yefim and Galina Shabshai. By the time of our acquaintance, they had been studying the methods of working with emotions and thinking for many years. At the heart of their practices lay the ancient science of enneatypology. This is a huge area that only a few researchers in the post-Soviet space know. That is surprising, because many leading business programs and even management technologies of large corporations in the USA and Europe are based on the enneagram. In short, the enneagram gives a deep knowledge of the psyche structure of adults and children. Way before the mankind began to use the definition 'emotional intelligence', the enneagram methods had been effectively used to study emotions, develop leadership qualities and outside-the-box thinking. If you want to reveal the individuality of children and their inborn potential, read about the Enneagram. You will find the answers to hundreds of questions that seemed to be rhetorical.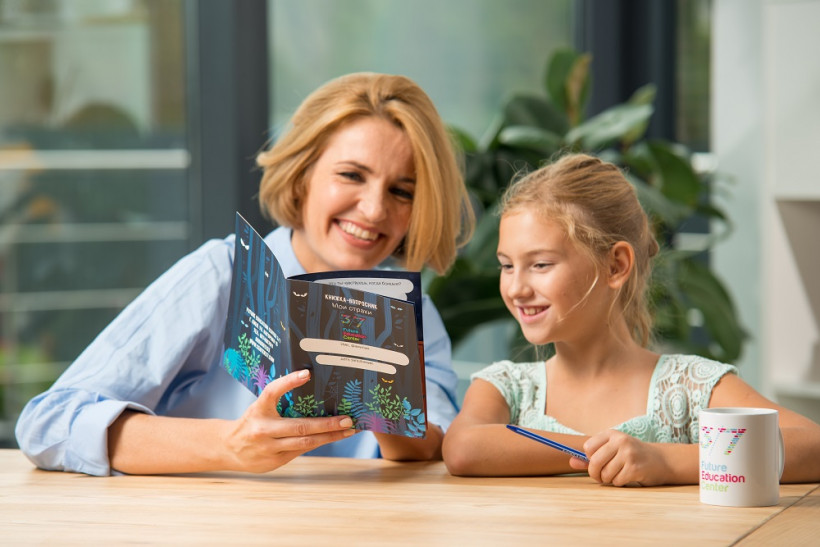 What are your goals?
The goals are big and noble. We help children to achieve THEIR dreams. It sounds a bit posh, but we do have unique technologies that allow to clone Ilon Masks. We know and are able to support the ambitions of children, teach them how to think in an unconventional way and engraft the skills that are necessary for a modern person. We know how to help them rely on their personal charisma, foster strength of character and ability to overcome crises. You must admit, that children aren't taught such things at school. And it's not a mass product. Therefore, the franchise format was chosen for the Future Education Center.
What makes you better than other centers for development?
It's not that we are better, we are completely different. The creators of technology for the Future Education Center 3/7 had never wanted to be a part of a mainstream. From the very beginning, they set the task in the following way: how to make children think OUTSIDE-THE-BOX.
Find out more interesting information on our Telegram channel.
Find out more interesting information on our Telegram channel
Such people will be in demand in the nearest future. The rest will be replaced by robots. This tendency leads to the fact that many common professions will become irrelevant or disappear in 5-10 years. Jack Ma said: 'We cannot teach our children to compete with machines. They are smarter. But we should teach them something unique, something that machines will never be able to master. The so-called 'soft skills'.' The task assignment on its own means that you will have to put conventional approaches aside. The methods we need are those that raise the standards of development to an unprecedented height or, to be more precise, to the depth. The technology has been 'sharpened' for many years, we have adapted them to our own children. The Center 3/7 is a unique educational platform today. Let me explain, why it is unique.
The traditional school is busy with filling the intelligence with what is commonly called knowledge. In fact, it includes information with a set of basic skills for its processing. The Future Education Center 3/7 works in a different way. We develop the FUNCTION OF THINKING itself. We increase the IQ. We learn how to use information and apply thinking to real-life situation. We consider the special inborn algorithm of thinking of a particular child. For example, the enneagram exactly describes how logical type of thinking differs from the creative one. There are some methods which can be applied to children with logical tipe of thinking , while creative type of thinking demands completely different approach. The situation is same when it comes to charisma. Children display it in different ways. One may really be a charismatic personality in the usual sense of this phenomenon, such people may stir up a revolt. But there is also, shall we say, a quiet charisma, which can be described as an inexpressible charm and power of a human influence. The authors of the technique have taken this knowledge to new heights as a science. And finally we come to emotions. All children are naturally born genius. If they are able to develop properly, their inborn natural talents will be discovered and developed as a wonderful gift. But parents, environment and school start to kill the emotions of children. They are being constantly standardized, reduced to basic reflexes and suppressed. The experts of the Future Education Center 3/7 bring the inborn gift back to children. During our work, we take into account the latest tendencies and trends in the education and development of modern children. The work begins with a complex diagnostics, which literally reveals the inner world of children, their individual features of the psyche structure, strengths and weaknesses of character, inborn talents. We define professional areas of activity, where children may successfully fufill themselves in the future. We discover the level of personal effectiveness rate (body, emotions and intelligence). One more important thing is that we perform diagnostics of the environment, where children are being brought up. First of all, we study the situation in the family and relationship with parents.
An individual annual program is compiled on the basis of multi-level diagnostics. The programm includes methods that develop necessary skills and character traits, as well as work with negative habits that 'hold back' the development and abilities of children. After that, during a year, children and their parents are being accompanied by a coach to achieve the set goals.
There are also three-month courses on the development of stress resistance and emotional leadership. During these courses, children starts to develop complex skills of managing their emotions, transforming critical situation, creating the right atmosphere and emotional skilfulness. I have already mentioned the unique product of the Center. It is a special method of development of ten individual types of thinking: critical, creative, imaginative, analytical, systematic, and so on. With the help of special games and tasks, children are able to develop their inborn type of thinking and also additional types of thinking that they may need in the future. All classes are based on the principles of gamification, micro-learning and design tasks. Training takes place individually or in a team.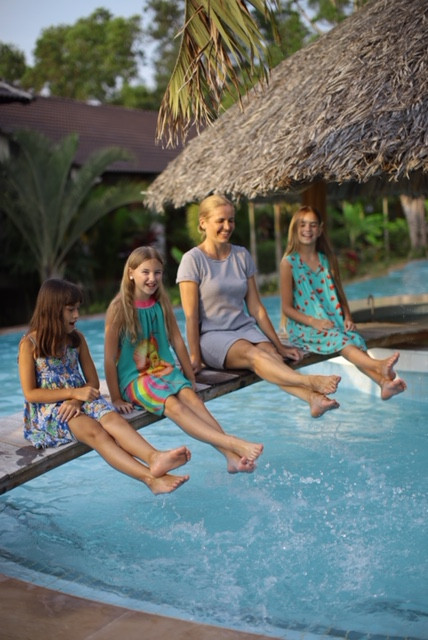 Do you really discover talents and inner potential of children?
Yes, we do! We have methods that discover the inborn potential of children. Apart from genetics and family traditions, children have their special natural way to see the world, perceive and process incoming information and impressions. It is fair to say that this is a feature of their endocrine system organization.
Understanding the type of thinking opens up opportunities for children and their parents. True knowledge saves from wrong decisions in education and allows children to choose a successful and happy way of life that is good for them. Two similar geniuses don't exist. Only mediocre people are alike.
What age is suitable for testing?
Every child has an inborn type of thinking. Our experience proves that it is possible to work with this potential beggining with the age of one and a half year. But an accurate diagnostics is possible for children of about three years old and more. This is the reason why we start working with children from this age. But coaching with parents is carried out regardless of a child's age.
Which age category does the center work with?
Our center is called 3/7. This name is the theoretical basis of the method. The development of children occurs at seven years. The body develops during the first seven years of life, the emotional sphere develops from 7 to 14 years and the intellectual abilities of a person develop from 14 to 21years. Therefore,children have specific needs during every stage, which require special methods. We have worked at these methods in our center.
What talents do children have? Can you name the most frequent talents of modern children?
The main talent of modern children is the ability to stream thinking. They quickly adapt to new conditions, have an easy approach to money and think that life is a game. Their thinking is gamified, they don't accept boundaries and patterns. If a situation has changed – that's ok, it's just another game started.
PEOPLE WITH STREAM THINKING DO NOT NEED TO STUFF THEIR HEAD WITH INFORMATION.
They are upon the look of ideas and opportunities. The concepts of "opinion leader" and "startup" are in their nature. That's why it's quite clear that traditionl school causes harm to modern children.It forces them to think the way our remote ancestors used to think. School makes children act contrary to their nature.
AN IDEAL OF TRADITIONAL SCHOOL IS A STANDARDIZED, QUIET CHILD.
However, school doesn't usually succeed. At the end, we have free children with built-in restrictions, brought up by the environment. Removing these restrictions is our job.
What do you teach children?
One of the basic skills that children develop is the ability to study, the ability to correct their mistakes and the a very complicated skill of being here and now.
We teach children practical, indispensible skills that will help them in the future to be fulfilled and happy. For example, the "Business" training module includes game techniques that develop leadership skills in children: setting tasks, devolution, control points, etc. All methods are aimed at activating quickness, working with attention and memory development.
Are respect for children and their potential your priority?
How could I say no? Our approach to children is based on deep acceptance and respect of their individuality. 'Do whatever you want. Develop what you love!' is our motto. It is one of the basic principles of the ethics of relationship with children in the Future Education Center 3/7. We use a truly individual approach during our work. It is not just a catchword that is very blurred and twisted now. This is our basic technology. It is necessary to rely on the child's unique abilities and create an environment for them where they are able to develop and express their abilities.
Who are your teachers? What are their qualities that are most important?
Our teachers are coaches. They are not professional teachers with a Ukrainian diploma and this is the key to their high efficiency. We do not perceive children as a clean sheets, that should be covered with writing. We see them as a reasonable and talanted human being. A coach helps to unleash the potential rather than enforce some ideal from the outside.
The main quality of our teachers is the ability to learn and improve themselves. They constantly attend trainings and increase their level of competence. The program and individual techniques are being updated every three months.
Where is your center situated, how much does a month of training cost?
The Future Education Center 3/7 is situated in Kiev not far from the underground station 'Lukianovskaya', Nagornaya Street, 15. The cost of services varies from $ 50 to $ 450 per month (payment is in UAH according to the NBU exchange rate).
In order not to miss anything useful and interesting about child development and psychology, subscribe to our channel in Telegram. Only 1-2 posts a day.
The latest news
Subscribe and receive weekly new articles in one letter
Записаться на услугу
Заполните форму ниже и наш менеджер свяжется с вами в ближайшее время
Записаться на мастер-класс
Заполните форму ниже и наш менеджер свяжется с вами в течении рабочего дня
Записаться на тренинг
Заполните форму ниже и наш менеджер свяжется с вами в течении рабочего дня
Download presentation
Fill in the fields below and we will send you a presentation

error:
Content is protected !!